AnyClub helps clubs
Having an in-app store for your club is a great way to increase the visibility to your club members and monetize your club through the AnyClub platform. It also gives members an opportunity to purchase merchandise, apparel, services, and other items quickly via the AnyClub app.
AnyClub has made it easy for you to set up and sell your merch. Let us manage the payment processing, fulfillment routing to you, and an online presence. All you have to do is add your items to your club and your are ready to start selling.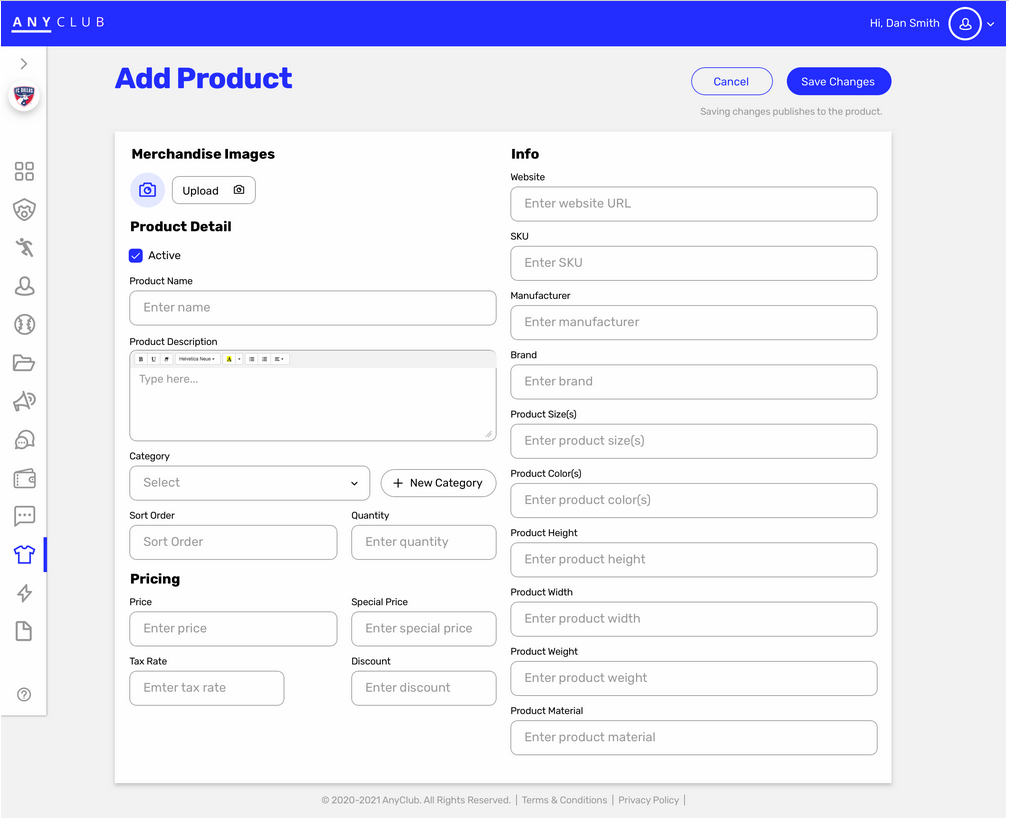 Get started today on the AnyClub web application or download the mobile app from the iOS or Android app store.