AnyClub Is One Platform
For Everything You Need
IOS AND ANDROID SUPPORT (AD-FREE)
"Since 2018 we have used the AnyClub app to distribute club content to over 3,000 players and families. The branded app allows FC Dallas to promote our club values through the AnyClub platform."

Attalie M. | Director, Youth Operations at FC Dallas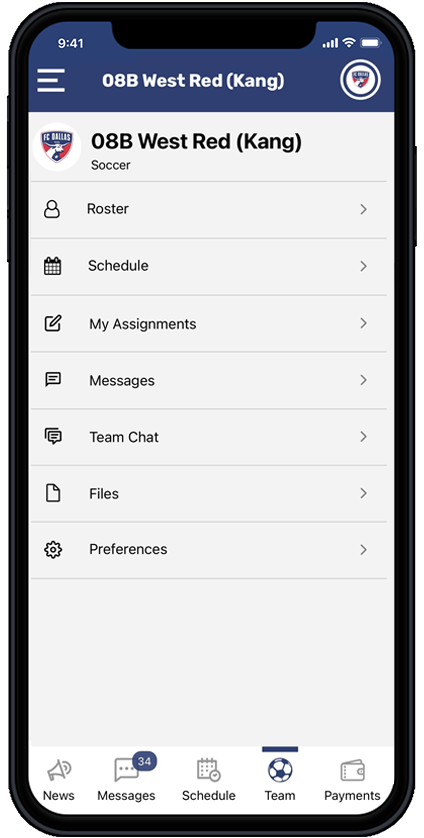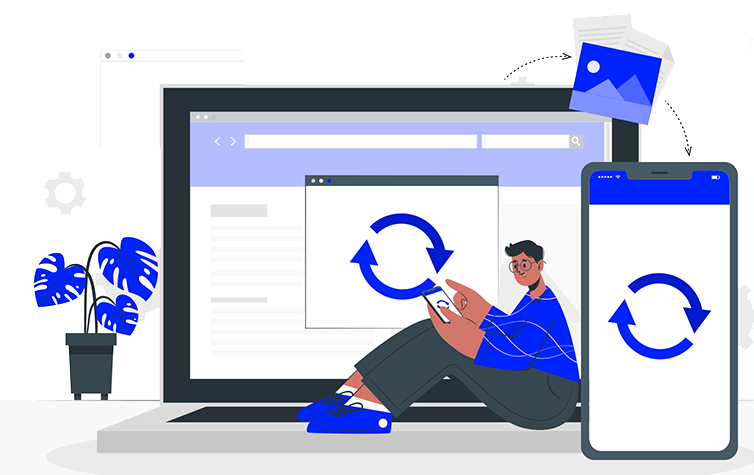 Desktop Platform
The AnyClub platform is tailored-made for the business of club management. Manage team and club payments, club memberships, onboarding, group and individual communication, player evaluations, and much more.

Mobile Application
Members download your branded member app from either the Google Play store (Android) or Apple App store (iOS)
Complete registration
Check practice or game schedules
Purchase products or tickets
Recieve evaluations
Make payments
and more
Your club app is ad-free – a distraction – free zone.
The AnyClub solution is the easiest to use, total sports management package for any club, any size, anywhere. Request a Demo
ANYCLUB APP
$65 Per Team
Billed Annually
Download the AnyClub app to get started creating your Club!
See all of your sports clubs and teams in the AnyClub App
Unlimited Roster Members
Invoicing
Club & Team Onboarding
Payment Plans w/Auto Pay
Team Management for Roster, Schedule, Assignments, Messages, Chat, and Files
Club Management for Athletes/Coaches/Parents, Teams, Facilities, Camps, Tickets, Club Store, Community, and Club Messaging
Partners & Partner Offers to club members
News Feed
BRANDED CLUB APP
$9,500 One-Time Initial Fee
$2,400 Annual License & $65 Per Team Per Year
AnyClub will created your branded app for your club in the iOS & Android app stores.
Branded Club App
Focused only on your club
Unlimited Roster Members
Invoicing
Financial Reporting
Help with invoice collections
Club & Team Onboarding
Payment Plans w/Auto Pay
Team Management for Roster, Schedule, Assignments, Messages, Chat, and Files
Club Management for Athletes/Coaches/Parents, Teams, Facilities, Camps, Tickets, Club Store, Community, and Club Messaging
Partners & Partner Offers to club members
News Feed