Player Evaluations for Clubs Made Easy
For any club or team it is important to not only focus on your player's development but to provide clear communication to each player so they can understand where they are rock stars and where then need to focus for improvement.
AnyClub has worked closely with clubs and players to identify how players should be communicated with and what tools clubs need to administer player evaluations. We offer a total package for evaluations so your club can quickly and easily evaluate their players.
AnyClub Evaluation Setup for Club Administrators
The AnyClub evaluation setup was developed to allow club administrators to create evaluation templates for any sport. To begin, simply start a new evaluation template that consists of the following items:
Evaluation name and description used to identify the evaluation across your club and teams.
Evaluation Aptitudes: Aptitudes are categories that you can use to organize talents of abilities to evaluate individual players against
Evaluation Benchmarks: Benchmarks are created to measure against. Benchmarks can be graded on a 1-10 scale, Text Entry, or Numeric entry for benchmarks such as 40 yard dash times or pitching speed.
Evaluation Scoring: Creating a grading scale is important when assessing your club. Again, this is totally customizable for your club and sport.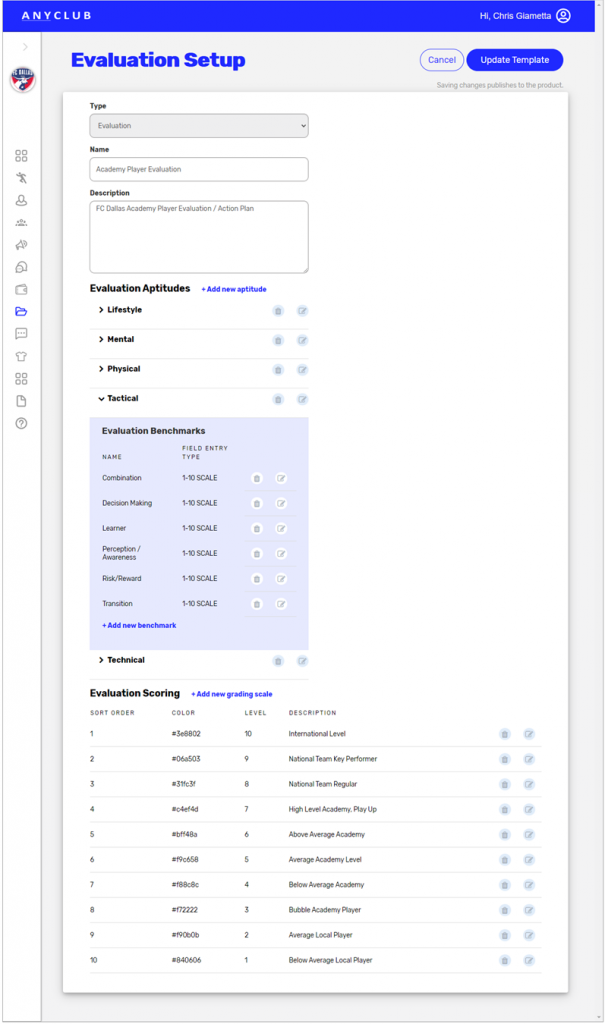 Once you have created your evaluation, you simply assign your teams to the evaluation. By assigning teams to the evaluation, the coach(s) for each team will be able to use the evaluation for their players.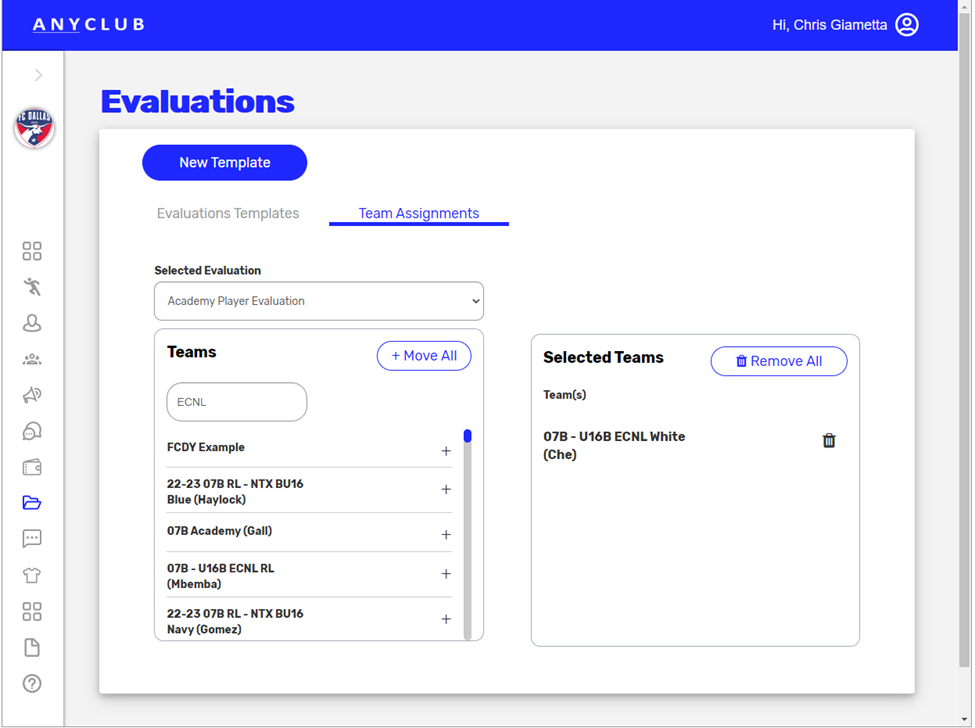 AnyClub Evaluation Player Results
We have made it easy for players and coaches to work through the evaluation process. Coaches can request a self-evaluation from the player on the same criteria the evaluation is benchmarking. Players will receive a link to fill out an evaluation of themselves. This is a great way for coaches and players to understand where they need to improve together. It also can lead to coaches realizing a player's mentality in how they perceive themselves in their sport which creates great growth opportunities.
Once the evaluation is complete, the player will receive a message to view the final evaluation. They will have access to their evaluations in the AnyClub mobile app as well as a downloadable report for the player to review with their coach.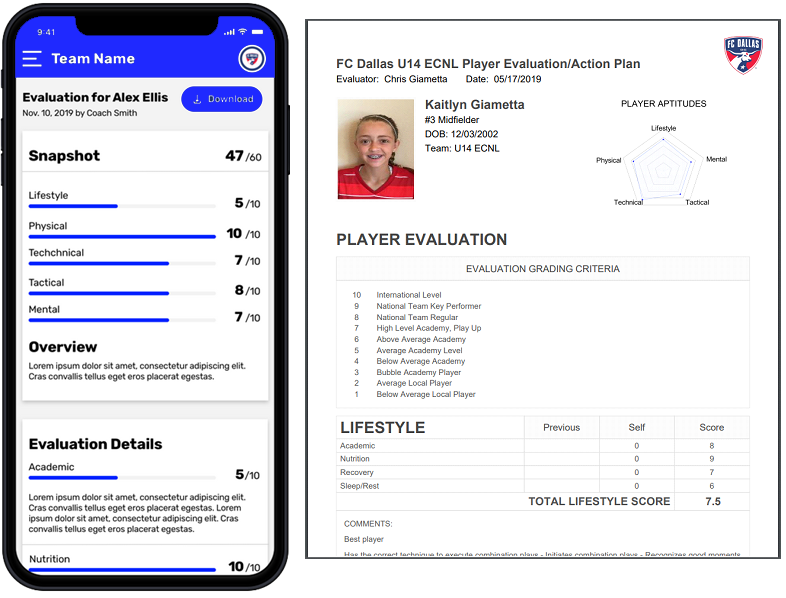 Get started today on the AnyClub web application or download the mobile app from the iOS or Android app store.