What is AnyClub?
AnyClub is a white-label platform for sports teams and clubs that allows people to register, pay and get access to all club and team-related content.
AnyClub has worked closely with the FC Dallas family, team managers, and players to develop a branded user experience for the FC Dallas App. The development of AnyClub was based on how clubs operation across their business units to serve their players, parents, and communities. This experience allowed the development of AnyClub to focus on critical features and areas of need for all sports clubs such as payment processing, team onboarding, club communication, player evaluations, club camps, team management, partners/sponsorship, and much more.
AnyClub's App Platform is Fully Branded for Your Club
AnyClub's app platform was created as a white-label app offering. It is like a blank canvas for you to deliver your branded app to the iOS and Android app stores. AnyClub's platform allows you to select which features you wish to present to your club and brand the app based on your style. Our team will work closely with you to create the style assets needed for your app.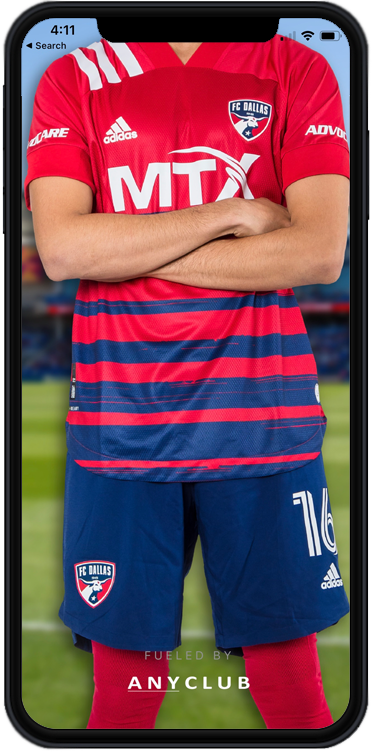 AnyClub is One Platform for Everything You Need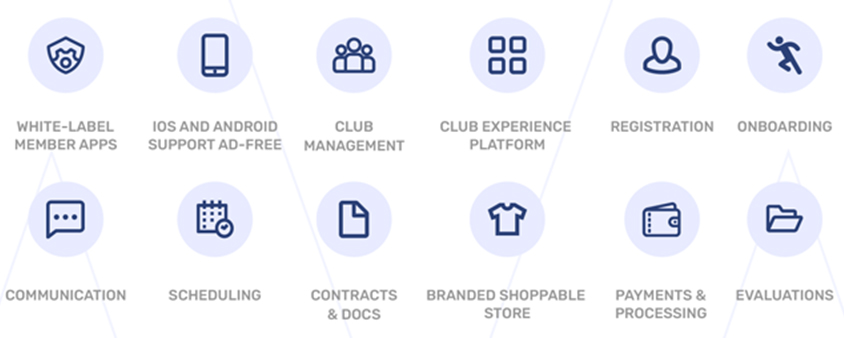 AnyClub's platform is broken down into several core feature categories.
Club Management: AnyClub allows clubs to be more organized and firmly established to play an important role in developing their players. Clubs have many preferences they can set via the AnyClub web-based content management site.

Club Information
Financial Information
Marketing Information
Tickets
Partners & Offers
Communities
Facilities
Initiatives
Club Camps
Health Information
Info/FAQ
Manage Club Staff & Athletes
Create & Add Players, Coaches, and Parents to Teams

Communication: Pushing information to your club members is important and we have built several tools to make it easy.

Send Global Push Notifications to your Club App
News Feed on landing screen in app
Group Chat – Create unlimited groups to send messages to
Messaging – Send messages to groups or individuals in your club
Team Managers can communicate in app via messages or group chat

Payment & Team Onboarding
Team Event/Practice Scheduling
Contracts & Documentation
Branded Shoppable Store
Payment Processing: AnyClub has partnered with Stripe for secured and fast payment processing. Clubs can onboard team members by creating payment plans they can choose. Teams can invoice team members individually or as a team. All payments can be made in app or via the web based site.
Player Evaluations
Team Management: AnyClub is also focused on individual teams with all the features needed to run individual teams. Teams simply create Team Managers that have access to all of the team features such as:

Roster Management
Team Schedule
Team Assignments
Team Availability
Messaging
Team Group Chat

Invoice Creation and Management
Payment Reporting
This is just the tip of the iceberg. AnyClub is fully loaded with club and team management features that we want to share with you. Get in touch now to build a solid foundation with AnyClub!
Get started today on the AnyClub web application or download the mobile app from the iOS or Android app store.